Wichita Holiday Lighting Professionals
Get a dazzling holiday lighting display without the hassle. Leave your Christmas light installation to the professionals at Elite Landscape Solutions. We use our landscape lighting expertise to design and install stunning commercial-grade holiday lights on homes and businesses in Wichita, KS, and the surrounding area.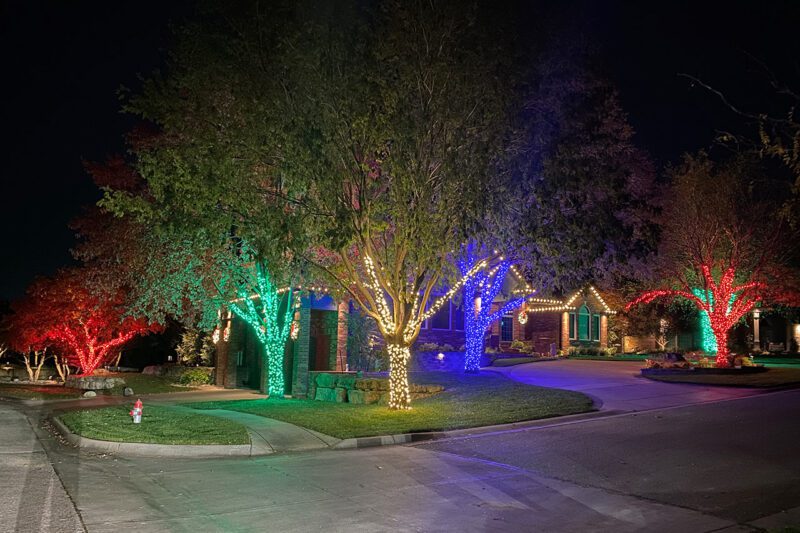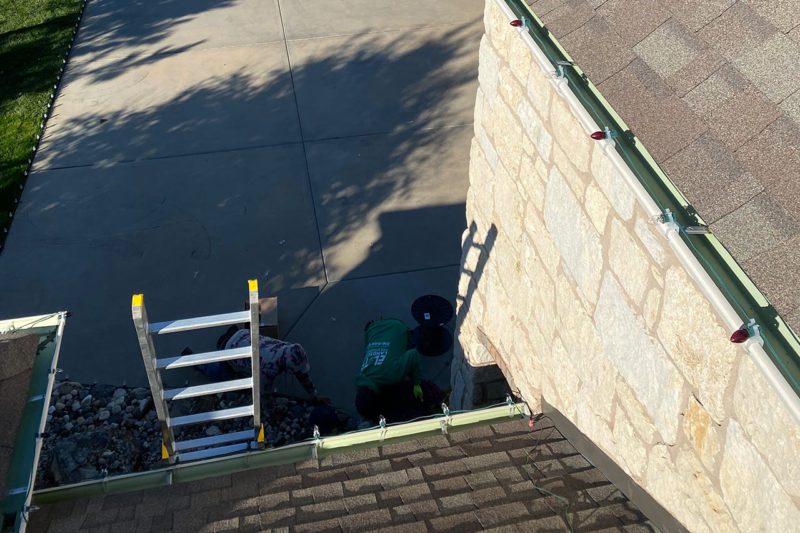 Christmas Lights Without the Stress
Why worry about untangling lights, climbing ladders, running extension cords this holiday season? Trust Elite Landscape Solutions for a professionally designed and installed Christmas light display that's sure to make you the envy of the neighborhood. While you're enjoying seasonal festivities, we'll measure and hang commercial-grade LED lights that are customized for your home. You can choose the colors and even lease your lights and spread the cost over several years.
Professional Holiday Lighting
Lighting Design
Installation of Lights
Lighting Removal
Storage
Long-Lasting LEDs
Choose Your Colors
Custom Lights
Lease & Pay Over Time
Roofline Lights
Pathway & Driveway Lights
Wrapping Trees & Bushes
Commercial Christmas Light Installation
Create a festive look for your customers with professional holiday light installation by Elite Landscape Solutions. We design and install custom Christmas lights for commercial properties in and around Wichita. Rather than risk your employees' safety on a high ladder or complicated roofline, trust our experienced team to complete your lighting safely and efficiently. We use long-lasting, energy efficient LED bulbs in the color of your choice. Request a free no-obligation estimate today.
Our Holiday Lighting Process
To ensure a professional look, we start by discussing where you'd like to have lights. We hang Christmas lights on roof lines, guttering, around pillars or posts, and along the driveway or sidewalk. We can light just the front of the building or all the way around.
Once you select your light colors and placements, we'll take measurements and schedule your installation. Our expert staff will install your holiday lights while you relax and then take them down when the season is over. Request a free estimate for professional holiday lighting installation today!
When should I schedule my Christmas light installation?
You can call starting in October to schedule your holiday light installation.
Does someone need to be home while you install my holiday lights?
As long as there's an electrical outlet available outside your home, no one needs to be there when we install your holiday lights.
Do I need to schedule a time to have the Christmas lights taken down?
No. We start taking down Christmas lights for our customers shortly after the first of the year.
Can you install Christmas lights that I purchased myself?
We are only able to install lights that we provide. We use commercial-grade LED holiday lights with wiring cut to fit your home.