Low-Voltage LED Outdoor Light Installation
Your beautiful home and stunning landscape should be enjoyed any time of the day or night. With a thoughtfully designed outdoor lighting plan, your home's architectural elements and special trees and plants will be highlighted for all to appreciate. Elite Landscape Solutions provides expert residential and commercial landscape lighting design and installation in Wichita and the surrounding communities.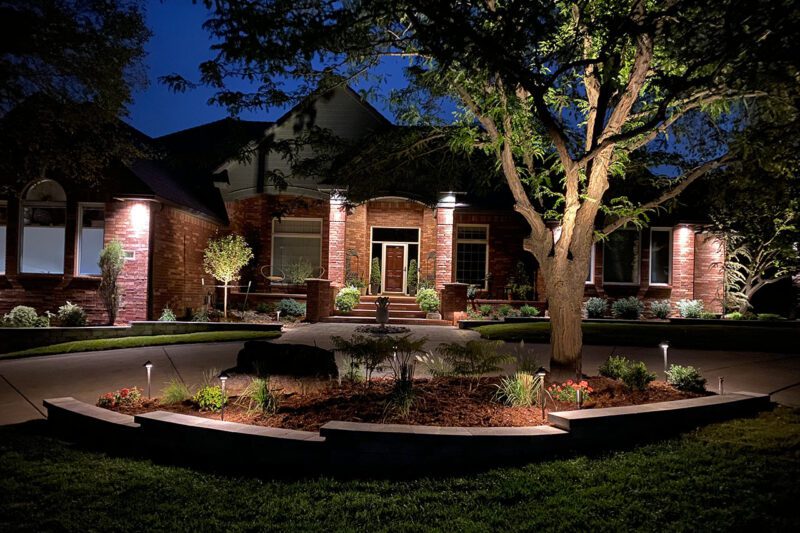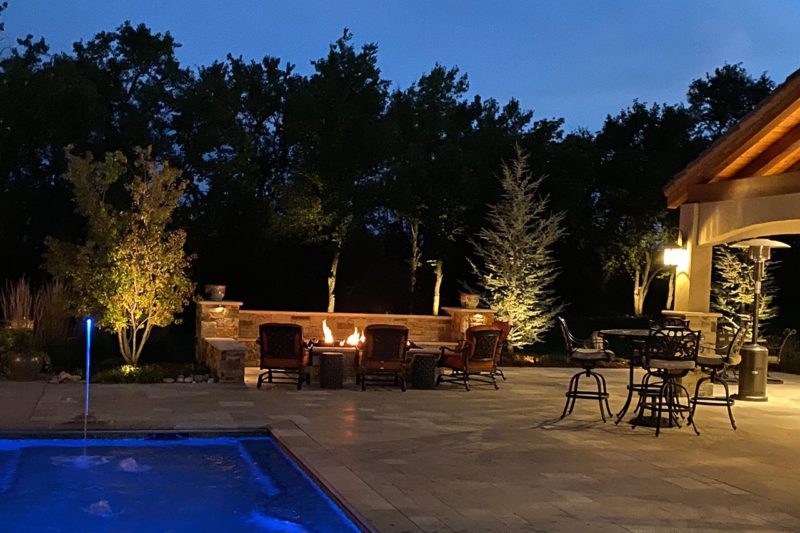 Expert Landscape Lighting Installation
While you could certainly DIY install a low-voltage path light kit on a Saturday, you'll get far better results with a custom lighting design, also called nightscaping. Elite Landscape Solutions is a landscape lighting specialist so we know which types of light fixtures to use and the best placements to create dramatic effects. Our exterior lighting plans will highlight the architectural details of your home with soft lighting or dramatic uplights. We use low-voltage LED outdoor lights for energy efficiency.
Patio Lighting
Driveway Lighting
Path Lighting
Uplighting
Water Feature Lights
Wall Lighting
Deck Lighting
Step Lighting
Spotlights
Landscape Light Placements
We'll choose the best landscape lights and placements to highlight your property's unique features. Well lights, bullet lights, wash lights, downlights, uplights and spotlights all create different effects. Your outdoor space will shine with accent lights and other hardscape lighting. If you have some backyard lighting ideas in mind, feel free to share those with us. We install landscape lighting systems with low-voltage LED lights on a wide range of properties, so we can adapt to your needs.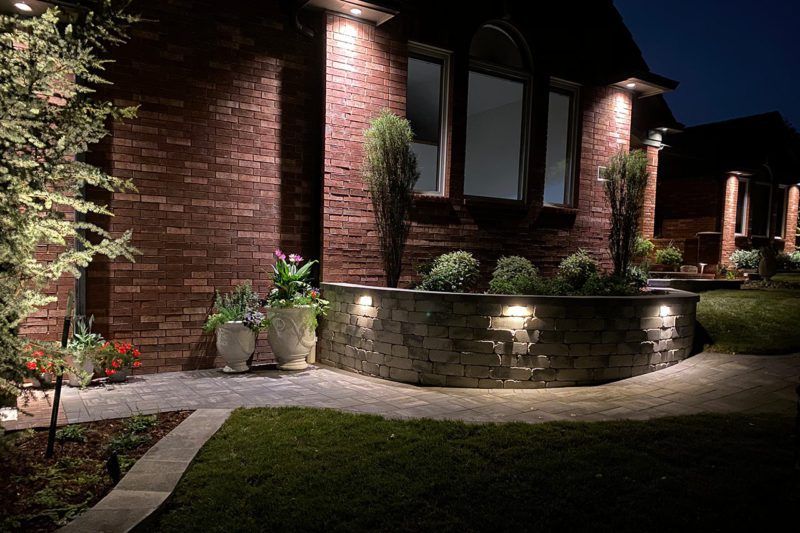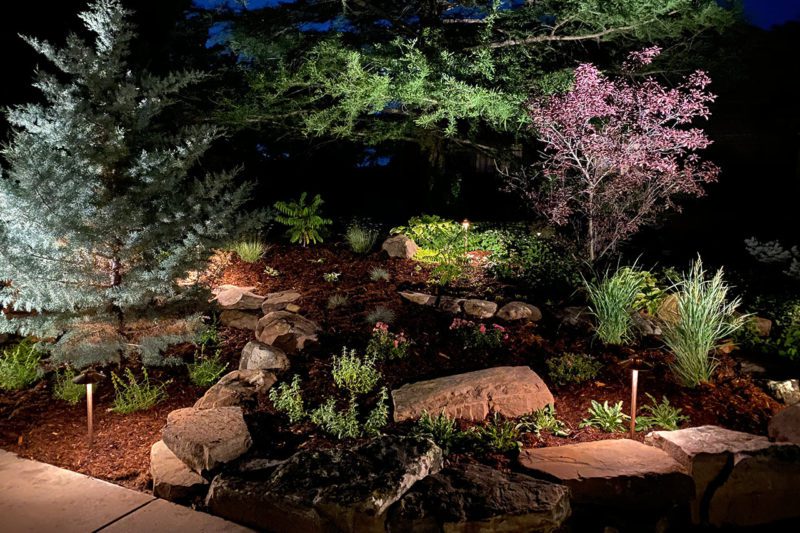 How Much Does Outdoor Lighting Cost?
When you work with Elite Landscape Solutions, we'll price out your landscape LED lighting project as a whole, including supplies and installation. If we're designing your landscape too, the cost of the low voltage landscape lighting installation will be included.
Will landscape lighting installation damage my landscaping?
The wiring for your landscape lights needs to be buried at least six inches below the surface of the ground to protect it from being cut accidentally and keep it from resurfacing. Some minor digging is involved but our landscape lighting installation team works carefully to minimize the impact to your lawn. Typically, the cuts are gone within a week or two.
Do landscape lights use a lot of electricity?
No, the outdoor lighting systems we install are low-voltage and programmed to turn on and off automatically so they don't use a lot of electricity.
Is professional landscape lighting worth it?
If you want to highlight your home's architecture and landscaping, add value to your property and appeal to future home buyers, then yes. Investing in professional landscape lighting design & installation is an easy way to enhance your home. We use professional-grade landscape light fixtures that can only be purchased by landscape lighting contractors. Rather than the flimsy plastic lights you might find at a big-box home supply store, these outdoor lights are made from durable metal that can withstand Kansas' weather extremes. Not only do professional landscape lights last longer than consumer grade fixtures, but your design will be completely customized for your home with no messy exposed wires.