Is your home or business landscaping lacking curb appeal? Or maybe you've just built a new home so you're starting from scratch and aren't sure which plants and trees to include. Elite Landscape Solutions provides professional residential and commercial landscape design in Wichita and surrounding areas. Your custom backyard design will include all the elements needed to create the outdoor living area you're looking for.
Design packages are available for all budgets.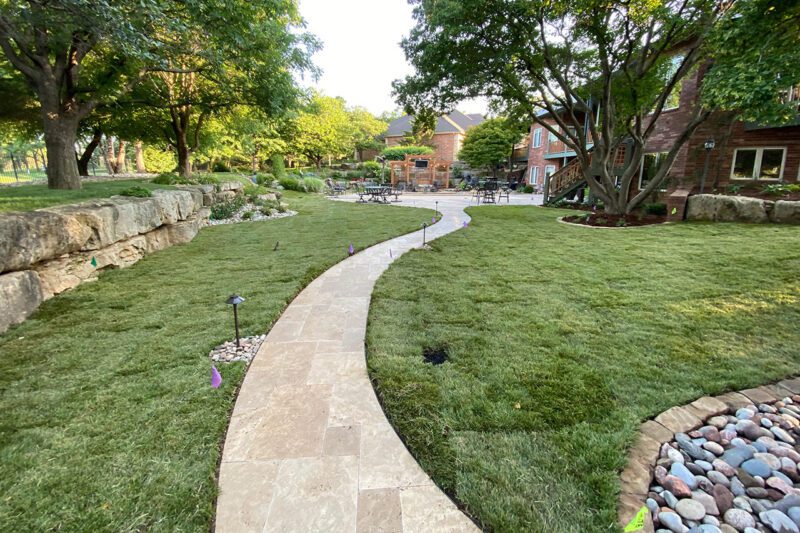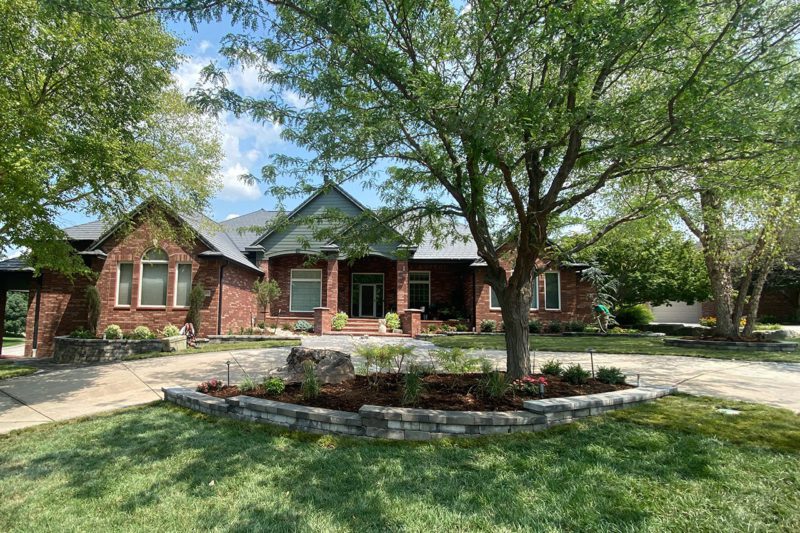 Professional Landscape Designer in Wichita
As a locally-owned landscape design company, Elite Landscape Solutions has the expertise to design landscaping that's customized for your property and the Wichita weather. When you book a consultation, we'll come to your home or business, walk the property and take measurements. We'll discuss the features you'd like to include in your landscaping and any issues with the current outdoor space that you want to address. We use this information to create a custom landscape design and planting plan for your property.
Your Custom Landscape Design Could Include
Custom Design Features
Low-Voltage Lighting
Patios
Firepits
Retaining Walls
Grading
Flower Beds
Drip Irrigation
Trees, Shrubs, Flowers
Grass Seeding or Sod
Decorative Rock & Stone
Water Feature
Benefits of Hiring a Landscape Designer
A professional landscape designer will provide you with landscaping ideas that are customized to your home or business. We'll recommend the right plants for your property's sun and soil with the maintenance level you're looking for. Our design team can create landscaping plans that maximize beauty while being low-maintenance throughout the year.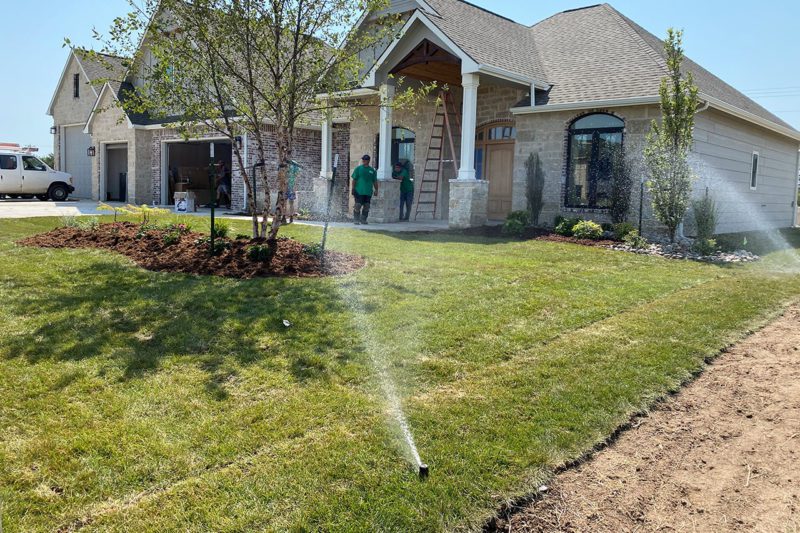 Did an awesome job with our front yard… very responsive to questions, professional and on time. Highly recommend!
More Reviews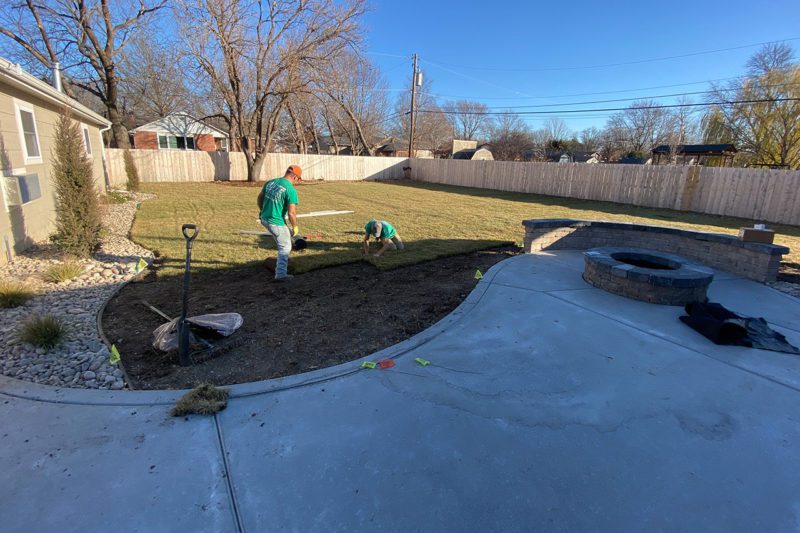 Professional Landscape Installation in Wichita
Elite Landscape Solutions installs all landscaping elements, including sod, sprinkler systems, stone, patios, low-voltage lighting, trees, bushes, flowers, water features, firepits and more. Whatever type of outdoor living space you're looking for, we'll create a plan and bring it to life. Dreaming of summer evenings on the patio? We'll design hardscaping complete with firepit and custom low-voltage lighting.
Protect Your Investment with Professional Lawn Care
After your custom landscaping is installed, keep it looking vibrant all season long with professional lawn maintenance services from Elite Landscape Solutions.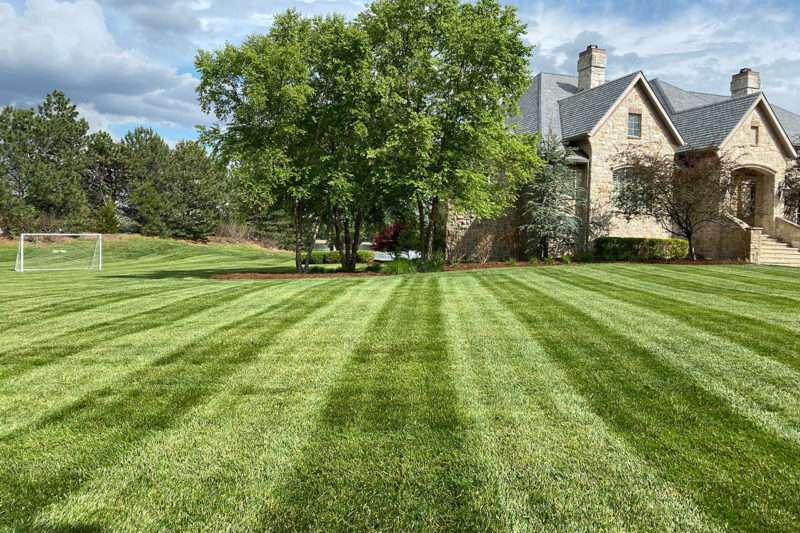 Why work with a landscape designer?
Hiring a professional landscape designer can help your ideas become reality and even save you money in the long run. A landscape designer will consider your yard's layout, the amount of sunlight it receives, and any special landscaping features you want to include. They'll give you a design that includes both color and texture while working with the site condition. Your landscape design will have color and texture from well-planned plantings that will get the right amount of space, water and sunlight to thrive.
How do I choose a good landscape designer?
When choosing a landscape designer, we recommend checking examples of a landscape designer's previous work and making sure they're insured. If possible, get references and/or read reviews from past clients.
Should I DIY my landscape design?
Choosing plantings for an existing flower bed can certainly be a do-it-yourself job if you take the advice of a local greenhouse on which plants will work well here in the Wichita area. But if you want to incorporate more elements like hardscaping, landscape lighting, and extensive flower beds, it's best to hire a professional landscape designer. Keep in mind, online landscape design software doesn't have the expertise and experience with our local climate and soil here in south-central Kansas to make sure your landscape will thrive.