Wichita Custom Patios, Firepits & Outdoor Living Areas
Tired of looking at an old cracked concrete patio? Elite Landscape Solutions provides professional hardscaping design and installation in Wichita, KS, and surrounding areas. We'll replace your old patio with a new custom flagstone, concrete or brick patio that complements your home's exterior. We can also add low-voltage outdoor LED lighting, build a custom fire pit with a seating wall and more. The possibilities are endless!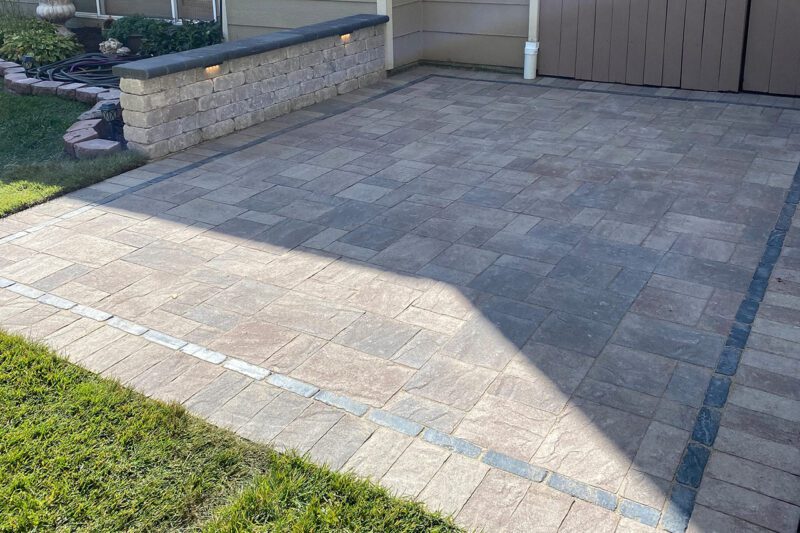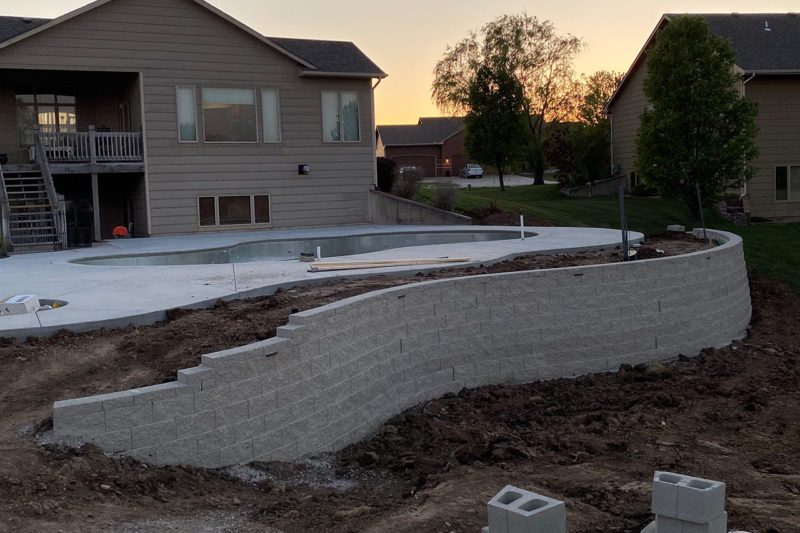 What Is Hardscape?
Hardscape is the term used to describe non-living landscape elements such as stone retaining walls, concrete patios or even benches. Softscape, on the other hand, refers to the living parts of a lawn or landscape, such as grass, trees and shrubs. Elite Landscape Solutions offers full-service professional landscape design and installation, including both softscaping and hardscaping elements.
Concrete Patios
Stone Patios
Paver Patios
Outdoor Fireplaces
Built-in Firepits
Retaining Walls
Outdoor Kitchens
Water Features
Low-Voltage Lighting
Featured Hardscaping Design
& Installation Project
This residential hardscaping design-build project was part of a larger landscaping renovation. The design included stone paths, a stone patio, retaining walls and stone benches, both with integrated lighting. All of this was included in the overall landscape design to create a seamless look that wraps all around the house from the front yard to the back yard.
Why Hire a Professional Patio Contractor?
Redoing a patio is one of the most common outdoor home improvement projects, but a DIY patio remodel isn't as easy as it seems. A well-designed and professionally installed new patio can expand your outdoor living space and create areas for grilling, cooking, eating and relaxing. You'll be able to enjoy it for years to come. And with custom stamps, shapes and colors, a hardscaping pro can create a patio design that complements your style and blends flawlessly with your home's design.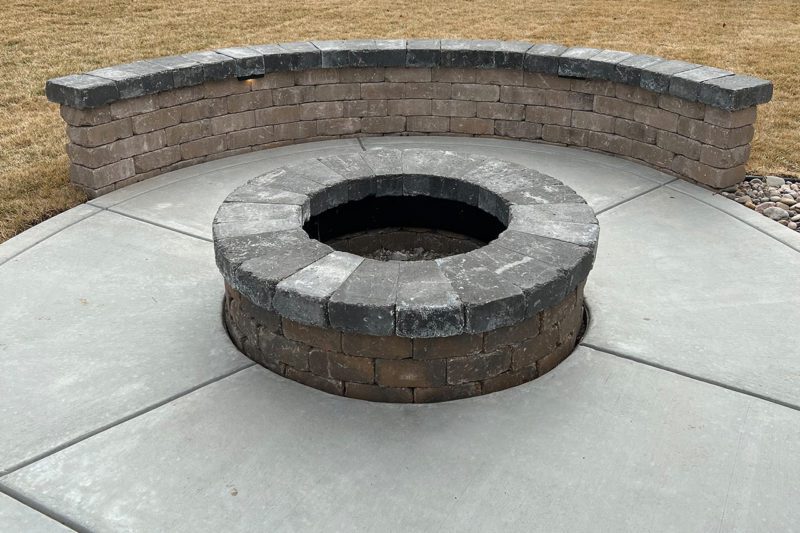 Does everything, salt driveway during snow storm, sod grass, expert care. Very knowledgeable.
More Reviews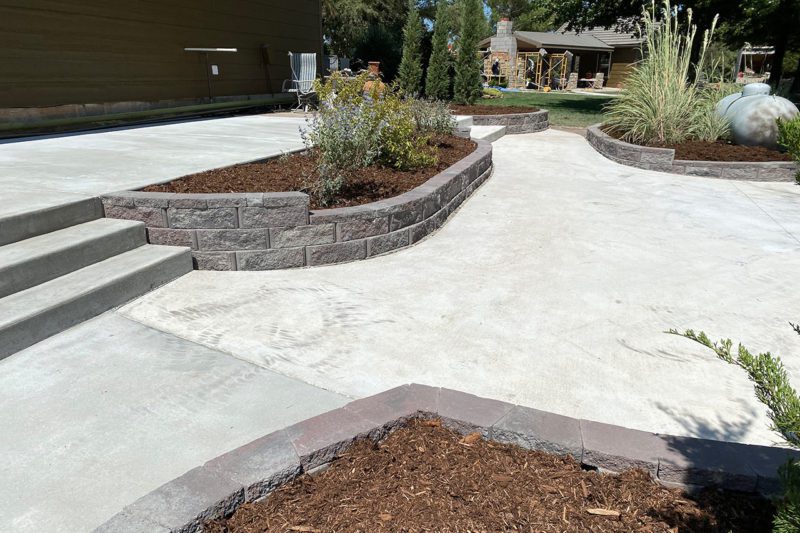 Expert Wichita Hardscape Company
Elite Landscape Solutions is your patio installation and replacement expert. We can build a patio area that will become the focal point of your backyard and the gathering spot for every get-together. Your hardscaping project could include a custom outdoor fireplace or fire pit, any outdoor kitchen and more. Count on us for backyard patio ideas using natural stone, pavers or concrete to create the look you want. Request a free estimate today for hardscaping installation, patio replacement or other backyard hardscape ideas.
Is hardscape a good investment?
Hardscaping is a great investment for any homeowner. Hardscaped elements can be appealing to home buyers, making your home easier to sell and increase the home's value, often resulting in a 30-60% return on your investment. Hardscaped landscape features also add enjoyment and elegance to any backyard, and they last for years to come.
What time of year is best for hardscaping?
The Kansas weather is so unpredictable that it's hard to name one best time of year for hardscaping projects. Fall and winter are often good times to plan a hardscape project because the weather may be driver and landscape teams aren't as busy with all the lawn and sprinkler maintenance and repairs that tend to come up during the summer months.
What is the most cost-effective hardscape material?
A simple, broom-finished concrete slab patio is usually the most affordable and basic hardscape project. Concrete stain, curved edges or a stamped pattern can add interest to a standard concrete patio while still keeping the costs relatively low.