Expert Irrigation Installation & Repair in Wichita
Elite Landscape Solutions provides complete commercial and residential irrigation and sprinkler system installation and repair in Wichita KS and surrounding areas. We service all major sprinkler system brands, such as Hunter, Rain Bird, Orbit and more. We'll ensure your irrigation system is delivering the right amount of water to keep your lawn, flower beds, trees and gardens looking healthy all season long.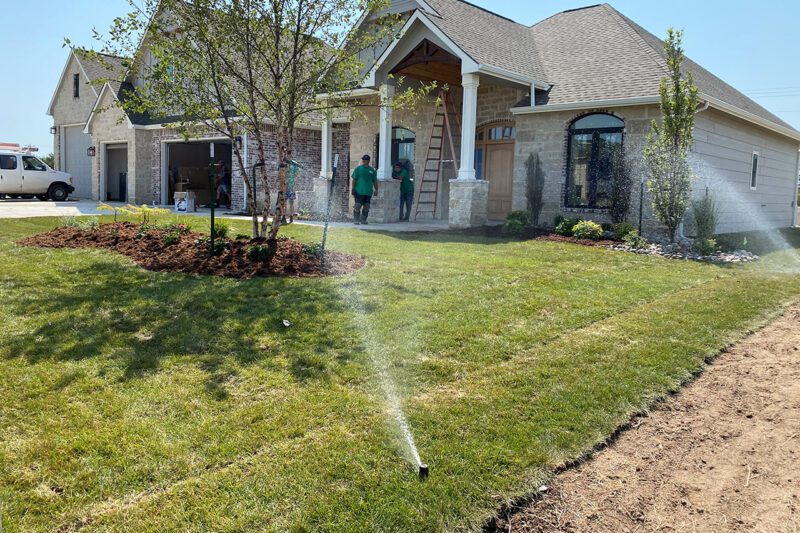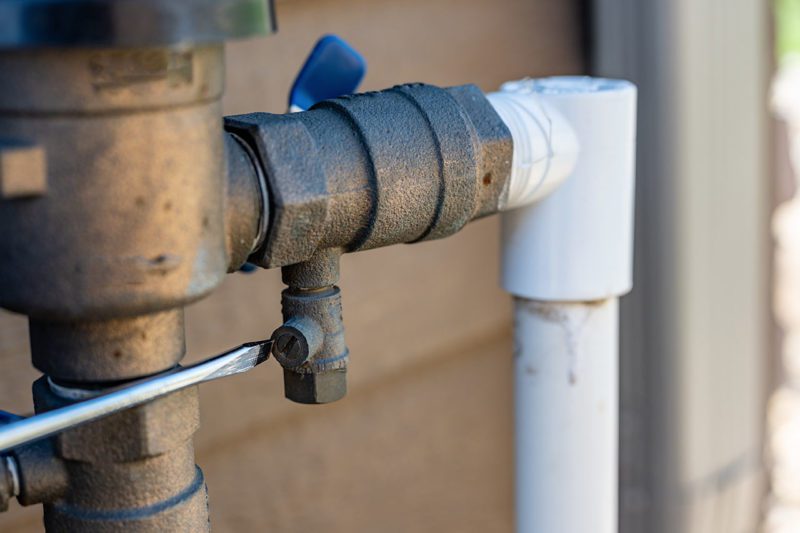 Backflow Testing and Certification
Irrigation systems that are connected to city water are required to have backflow preventers. These devices keep contaminants from "backing up" into your sprinkler system and contaminating the city water supply. Backflow preventers must be tested by a licensed irrigation company each spring, and a backflow certification must be sent to the City of Wichita and surrounding communities. Elite Landscape Solutions performs backflow testing and certification as part of our spring startup service. Note: If your sprinklers are connected to well water, your system won't have a backflow preventer.
Residential & Commercial Sprinkler Services
WiFi Irrigation Controls
Sprinkler Winterization
Spring Startups
Irrigation System Installation
Sprinkler System Repairs
Backflow Testing & Certification
Drip Irrigation Systems
Sprinkler Head Replacement
Rain Sensor Installation
Sprinkler Winterization
While we don't always see significant snow, temperatures regularly drop below freezing in the Wichita area during the winter. Annual sprinkler winterization each fall will prevent broken backflow preventers and water leaks due to frozen sprinkler lines. This service includes sprinkler blowout to clear all of the water out of the lines and the backflow preventer. We recommend calling in September to schedule your irrigation system winterization to secure your spot before freezing weather hits.
Call today to reserve your slot! Our calendar fills up quickly.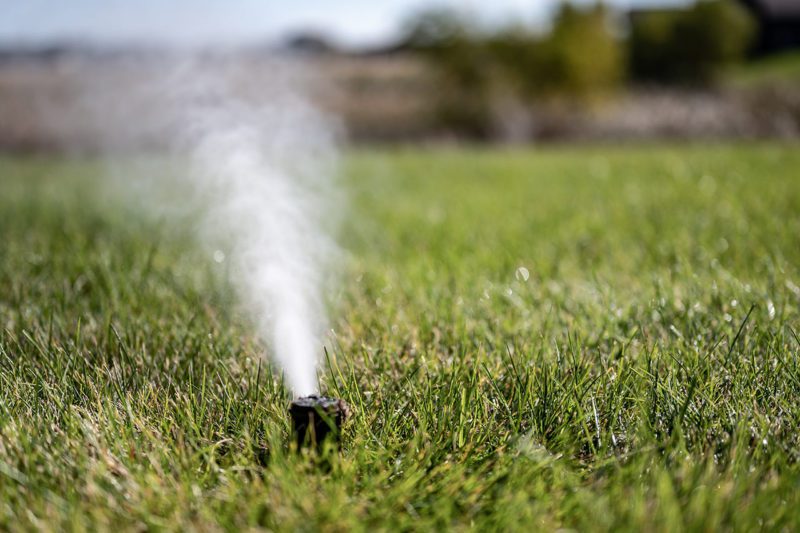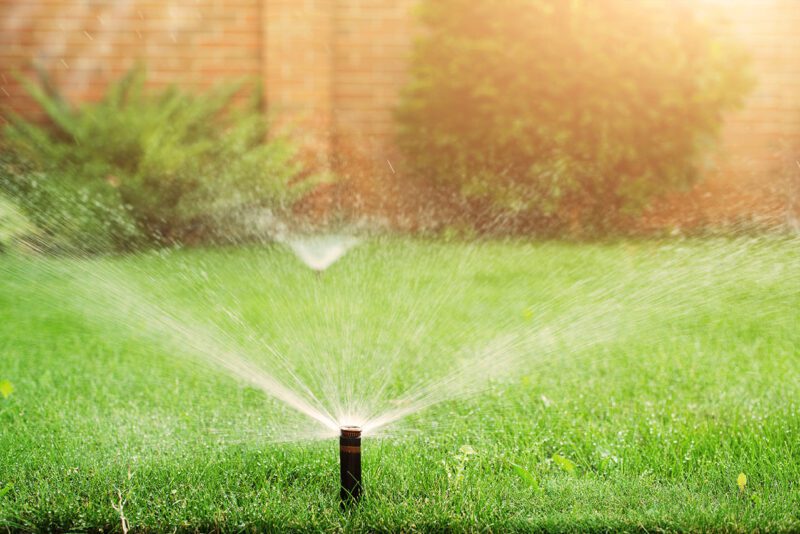 Professional Lawn Sprinkler Installation
Water is a crucial part of your lawn care program, and a lawn irrigation system can save you time and money. No more standing outside every day watering the flower beds or forgetting to move the sprinkler to another part of the yard. Professional installation ensures your sprinklers will be set up and working correctly. Our irrigation installs can include the irrigation lines, sprinkler heads, drip irrigation lines, system controller and more. Ask about rain sensors, wifi and smart irrigation system controllers to save money and prevent overwatering.
Lawn Irrigation System Repairs
If you notice your water bill is unusually high or one of your sprinkler heads isn't working right, call Elite Landscape solutions for expert sprinkler repair. We'll test your lawn sprinkler system to find and replace any broken sprinkler heads or sprinkler valves.
We Service & Repair Most Sprinkler System Brands
Hunter Irrigation Sprinkler Systems
Rain Bird Irrigation Sprinklers
Orbit Irrigation
Toro Irrigation Systems
K-Rain Sprinklers
Weathermatic Irrigation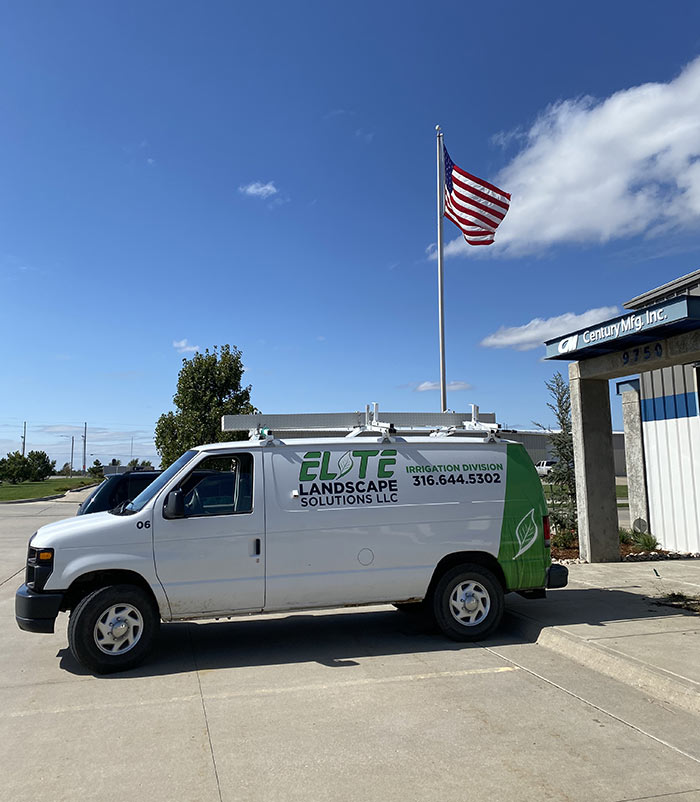 How often should I water my lawn?
Here in Wichita and south-central Kansas, most lawns need about 1-2 inches of water per week. This is too much for your grass to absorb in one watering session, though, so water your lawn 2-3 times per week. Make sure there's at least one day between waterings to let the soil dry out a bit. If you have new sod or a newly seeded yard, you'll need to water more frequently. Elite Landscape Solutions can program your sprinkler system so it gives your lawn the right amount of water on the optimal schedule.
Is it better to water frequently for less time or to water less often for a longer time?
Generally, you want to water less often and for a longer time. This will help your grass establish deep roots, which will ultimately allow it to use less water during periods of drought. However, some of the clay soils we have here in the Wichita area can't absorb water quickly, so you may need to use a soak and cycle watering pattern. This is where you water in multiple short sessions on the same day instead of one long session. Elite Landscape Solutions can evaluate your grass and soil to determine the ideal watering schedule for your lawn.
What's the best time of day to water my yard?
Early morning is the best time of day to water your lawn. Since the temperatures are cooler, your grass will be able to absorb more of the water before it evaporates.
How do I keep my automatic sprinklers from running when it rains?
You could simply turn the system off manually when rain is forecasted. However, then you'll need to remember to turn them back on again. And, Kansas weather is notoriously unreliable, so there's always a chance we won't actually get any rain, and then your lawn will miss a scheduled watering. The best way to ensure your lawn doesn't get overwatered when it rains is to install a rain sensor on your sprinkler system. This smart device will monitor the weather here in Wichita and then adjust your sprinkler system's schedule and run times so your lawn gets the right amount of water.
How long does it take to install a new irrigation system?
Usually, it takes about a day to install a sprinkler system. The size of your lawn and the complexity of your irrigation system affects installation time.