Wichita Lawn Maintenance Experts
The truth is, maintaining a beautiful lawn is hard work. At Elite Landscape Solutions, we know you've got better things to do. We provide full-service lawn care and landscape maintenance so you can enjoy a stunning lawn without spending hours mowing, weeding, spraying or trimming. Trust our expert technicians for quality commercial and residential lawn care in the Wichita area.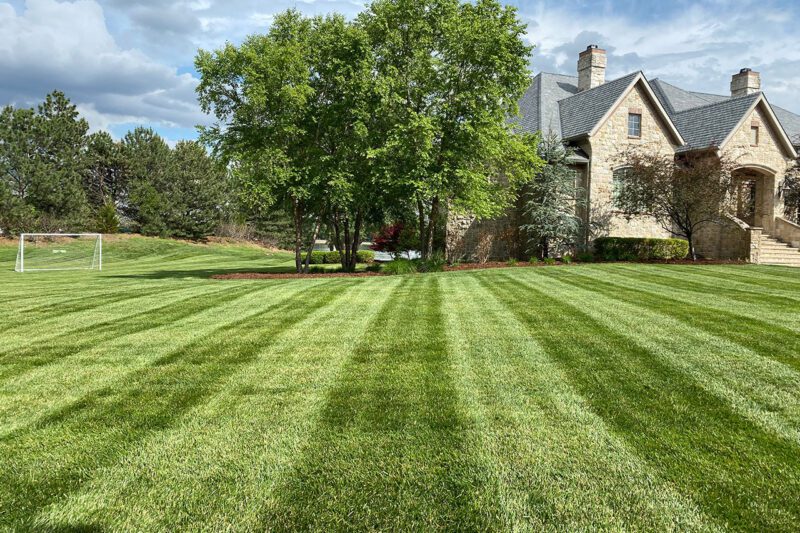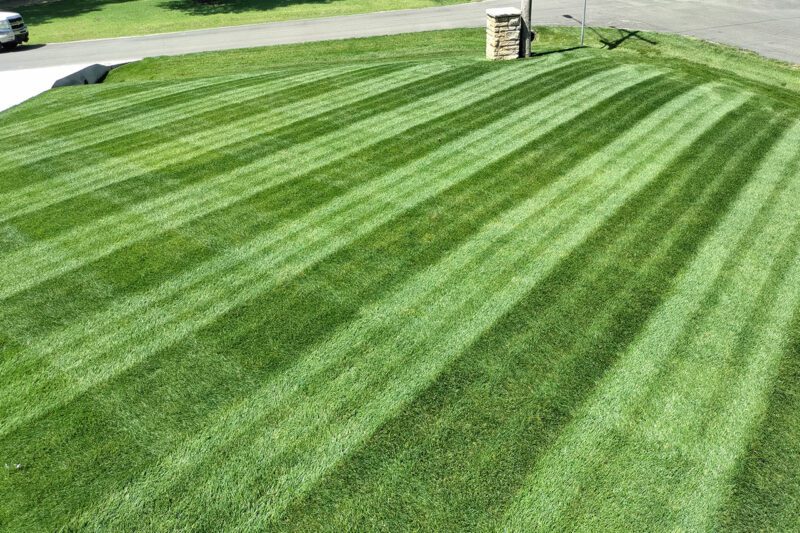 Hate yard work? Leave it to the experts.
Sure, you could spend your Saturday mornings mowing the grass, trimming around every tree and flower bed, edging around the entire perimeter of your lawn, and then blowing all the clippings off the driveway, sidewalk and street. Then there's the weeding and feeding to make sure the grass stays green and healthy. And let's not forget about aerating the lawn every fall to make sure it stays full and lush. Once spring arrives, the process starts all over again.
If this doesn't sound like fun, just leave the lawn care to us.
Why Work with Us?
At Elite Landscape Solutions, we're professionals who go the extra mile and we do what we say we'll do. When you call, text or message us, we'll answer. We take our reputation seriously and it's evident in our attention to detail. You'll be able to recognize our technicians by their green shirts with our logo and their logoed trucks. And as a full service landscaping company, we're able to quickly address issues that come up.
How Much Does Lawn Care Cost?
We customize every lawn maintenance package, so your lawn care cost will depend on the services you include. Most customers choose to have us handle their mowing, fertilization and irrigation along with any additional needs they'd like us to handle.
Did an awesome job with our front yard… very responsive to questions, professional and on time. Highly recommend!
More Reviews
Lawn Maintenance Services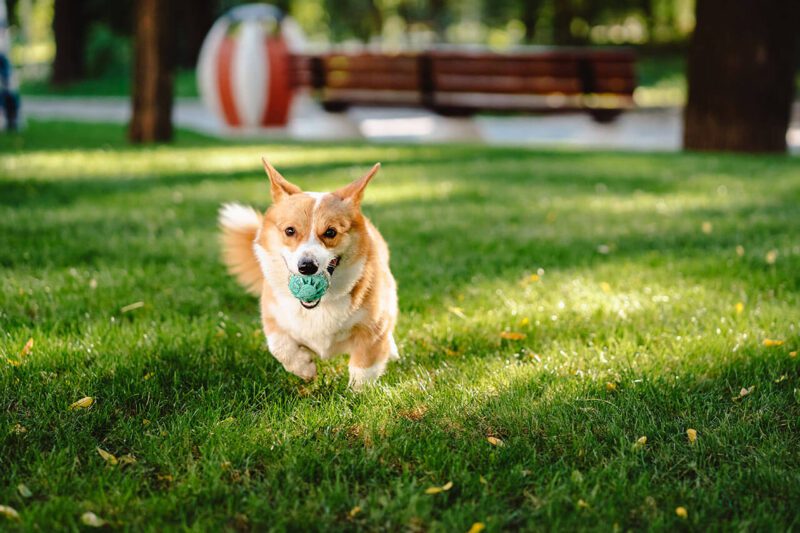 A Healthy Lawn without the Work
Experience the freedom of professional lawn care. Elite Landscape Solutions maintains residential and commercial lawns and landscapes so home and business owners don't have to. We'll spray for pests and weeds, deadhead flowers, maintain flower beds, mow the lawn, and make sure trees and shrubs are trimmed neatly. In the spring and fall, we provide extra services like aeration and fertilization to ensure your lawn will be thick and lush throughout the growing season. After all, you've got better things to do than yard work.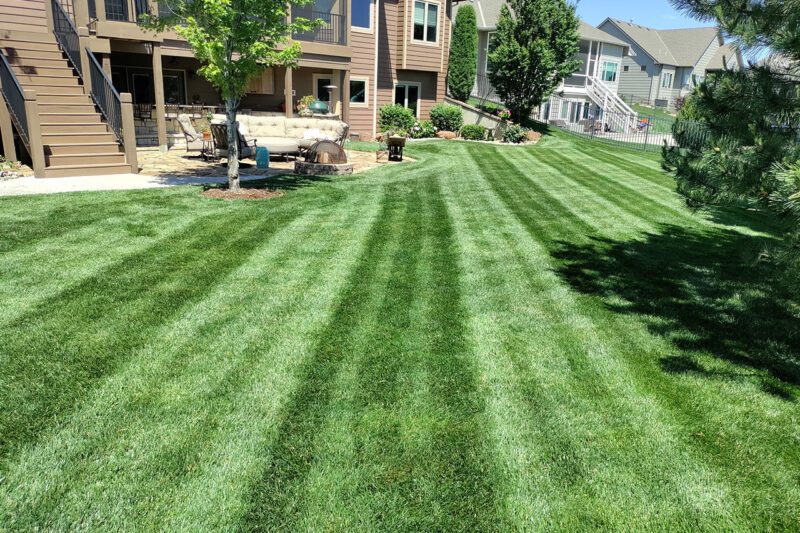 Professional Lawn Fertilization
When applied correctly, lawn fertilization promotes thick, green grass and reduces lawn diseases and pests. But applying too much fertilizer or fertilizing at the wrong time can actually damage your grass and cause brown spots. Elite Landscape Solutions will evaluate your yard and then develop a custom lawn fertilization plan for your grass type.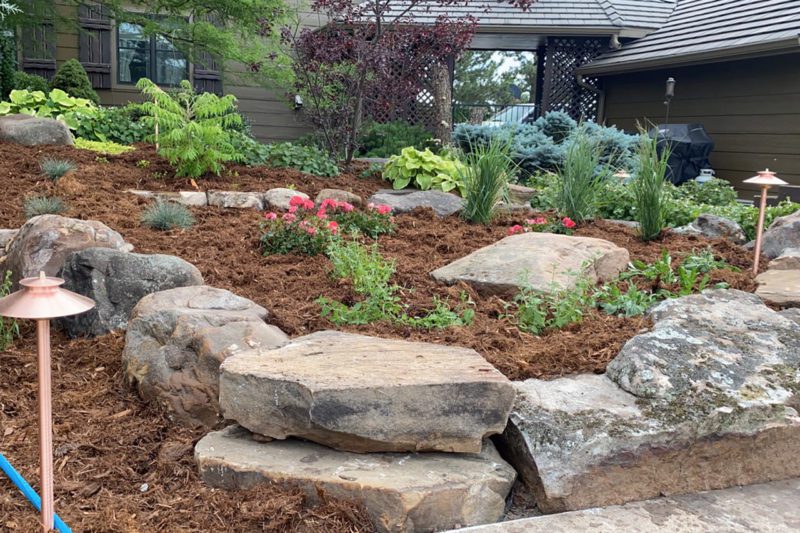 Flower Bed Maintenance
A well-maintained planting bed will highlight your flowers, shrubs and trees. Trust Elite Landscape Solutions for professional landscape bed maintenance, including weed removal and prevention, mulching, debris cleanup, edging, pruning shrubs, and monitoring the irrigation controls. Let us do the work while you enjoy tidy flower beds all season long.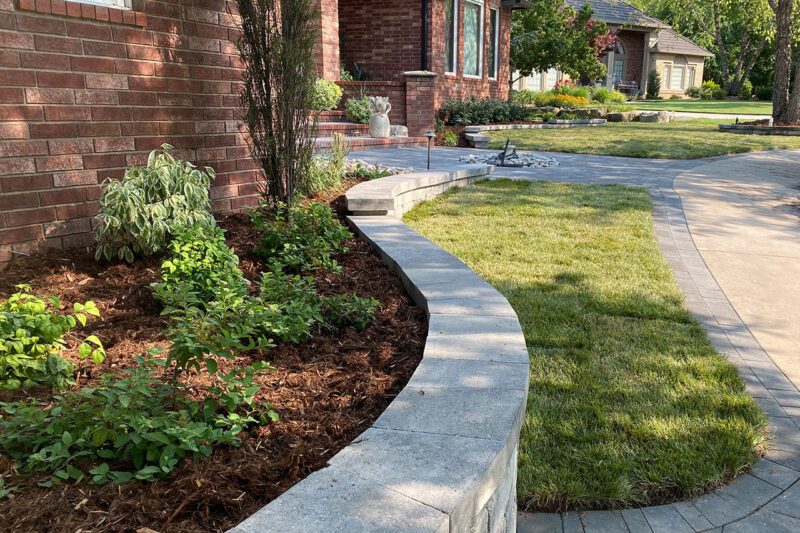 Spring and Fall Cleanups
Hate clearing out dead leaves and assorted debris the Kansas wind deposited in your planting beds over the winter? Count on Elite Landscape Solutions for a fast, professional spring flower bed cleanup before the growing season starts. Then, we'll come back for a fall landscape bed cleanup to get rid of fallen leaves and trim back plantings before winter.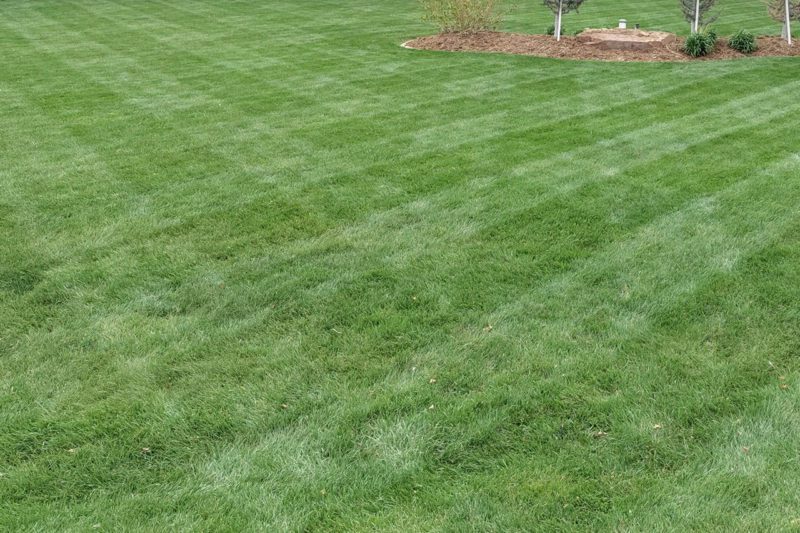 Trusted Wichita Lawn Care Company
Count on Elite Landscape Solutions when you need expert lawn care service in Wichita, KS, and the surrounding area. We've built a reputation on exceptional customer service and we'd love to make you our next highly satisfied client.
When is the best time to plant grass seed in Kansas?
In the Wichita area, September is usually the ideal time for planting new grass or overseeding a lawn. However, Kansas weather is notoriously unpredictable, so this is a general timeframe. Generally, we wait until the worst of the summer heat has passed and the overnight temperatures have started to come down.
Does my lawn need fertilizer?
Yes. Fertilizing your lawn will help the grass grow thicker and greener, and it also prevents pests and diseases. Be aware, though, that too much fertilizer can damage your lawn, scorching it and leaving brown, patchy spots. The timing, type and amount of fertilizer needed will depend on the type of grass you have. Here in Wichita, warm-season grasses (Bermuda, Zoysia, Kentucky Bluegrass or Fescue) are most common. They can be fed in the fall but may also benefit from spring fertilization. Elite Landscape Solutions can evaluate your home's grasses and recommend a custom fertilization plan for a lush, green lawn.
Can you fix bare patches in my lawn?
We can definitely come up with a plan to fill in any bare patches in your lawn! We'll evaluate your yard to see what's causing the bare spots and then recommend the best way to get grass growing in those areas again.