A Great-Looking Lawn Without the Work
Want a tidy yard but don't have time to cut the grass each week? Or maybe it's getting difficult to manage mowing, edging and cleaning up clippings by yourself.
No matter your reasons for hiring a grass cutting company, Elite Landscape Solutions is the best lawn mowing service in Wichita, KS. Our team of lawn care professionals will keep your grass trimmed and neat all season long. We also provide commercial mowing to keep your business landscaping looking sharp.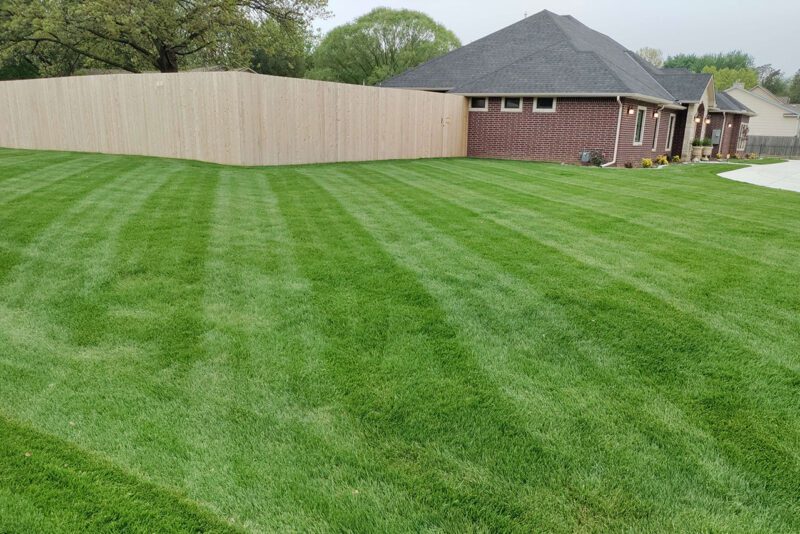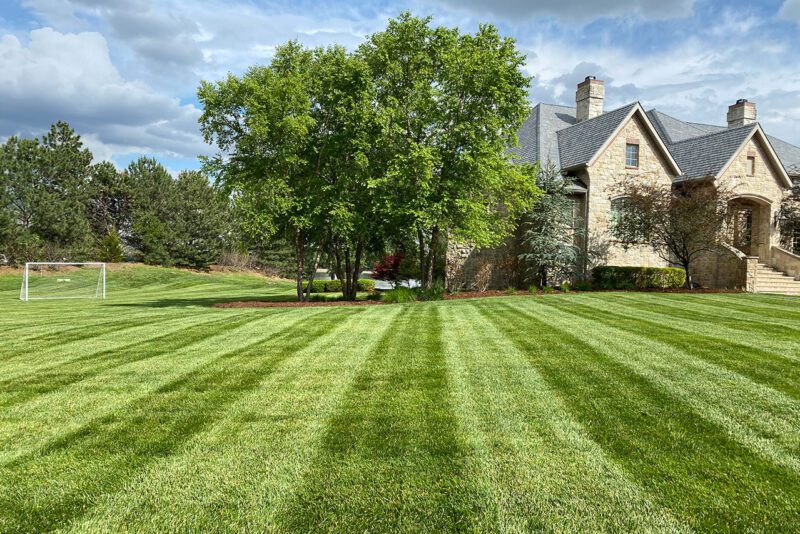 Residential & Commercial Lawn Mowing Service
The experienced landscapers at Elite Landscape Solutions are here to make your life easier. We provide top-notch commercial and residential lawn and landscaping services, including mowing.
As a Wichita lawn care company, we put customer service first and make communication a priority. That means when you call us, you'll be able to speak with a person. And when you schedule your lawn mowing service with us, you can rest assured we'll be there when we say we will.
Professional Lawn Mowing Includes
Lawn Mowing
Edging & Trimming
Clearing Clippings
Weekly Schedules
Bi-Weekly Schedules
Optional Add-Ons
Save Time
Stay Safe
Enjoy Your Beautiful Lawn
How Much Does it Cost to Hire a Grass Cutting Service?
Most of our mowing customers have a lawn maintenance plan that includes a combination of services. That way, we take care of all of the landscaping services you don't want to do – for one price.
When you contact us for a mowing estimate, we'll discuss the size of your yard and any special considerations that affect the mowing frequency, such as regular fertilization. We'll also talk about any other yard work you'd like us to handle. Then, we'll quote you a cost based on the mowing frequency you choose, either weekly or bi-weekly.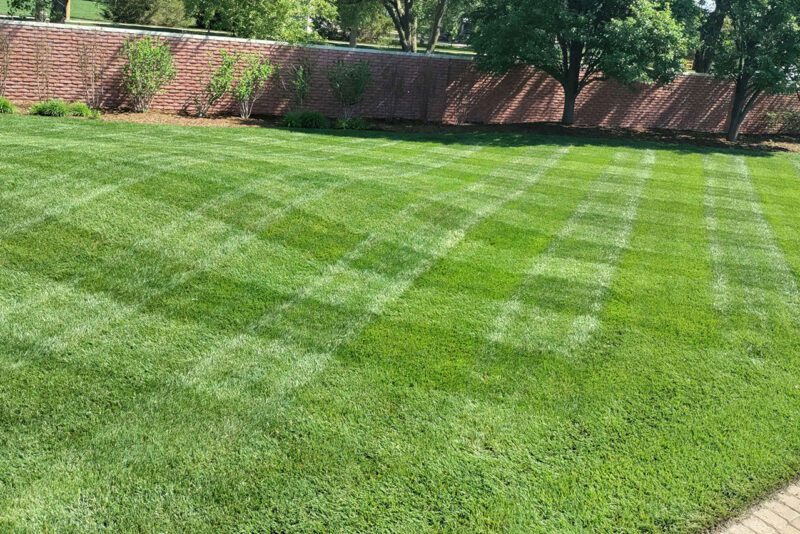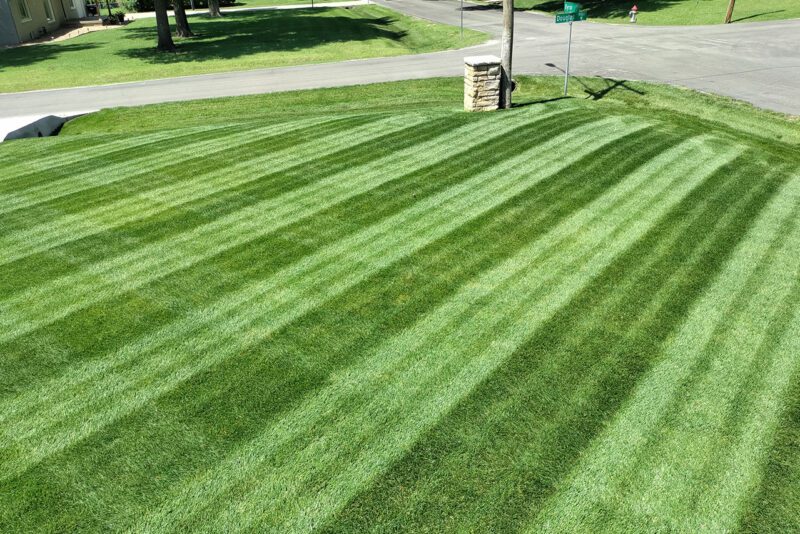 Hire an Experienced Lawn Mowing Company in Wichita
There are a lot of great reasons to hire a grass-cutting service. The most obvious is that you'll save time and hassle. But Elite Landscape Solutions can also provide you with peace of mind.
Because we're a full-service landscaping company, we can spot trouble with your lawn and notify our team to have it addressed right away. Our mowing crew looks out for things like broken sprinkler heads, weed control needs and other issues so you don't have to. Contact us today for your personalized estimate for professional lawn mowing in Wichita, KS.
Does someone need to be home when you mow my yard?
No one needs to be home when we mow, but we do need to be able to access the entire yard. If you have a fence, please make sure the gate is unlocked and your pets are inside so they can't accidentally escape the yard.
How often should a healthy lawn be mowed in Wichita?
To keep your grass healthy and encourage deep root growth, we recommend mowing once a week after the spring growing season starts. Going too long between mowings can compact the grass blades and make them difficult to cut. When the temperatures start to cool off in the fall, the grass won't grow as quickly and you can change your mowing frequency to once every 10-14 days.
What height should my grass be?
Generally, the warm-season grasses used in lawns here in the Wichita area should be kept to a height of about 2-2.5 inches. However, if your grass is overgrown because you missed mowing due to heavy rains or a vacation, you'll need to raise your mower blade. Cutting the grass down too much at once will stress your lawn and cause it to turn brown. To protect your lawn, follow the ⅓ rule by adjusting your mower blade so you don't cut more than ⅓ of the grass blades' height at once. You may need to lower the mower blade back down gradually over the next couple of weeks, but just make sure you never cut off more than a third of the grass height at any given time.