Professional Service for Commercial Properties
We all know how unpredictable Kansas winters can be, but as a business owner, you've got customers to serve no matter what Mother Nature serves up. When the snow starts to blow or sleet and ice develop, call Elite Landscape Solutions for professional ice and snow removal in Wichita and surrounding areas.
We understand how important it is for your customers and employees to be able to safely get into and out of your building. We're on call 24/7 for snow and ice management services throughout winter. We'll work quickly to clear your sidewalks, plow the parking lot and apply ice melt to prevent refreezing.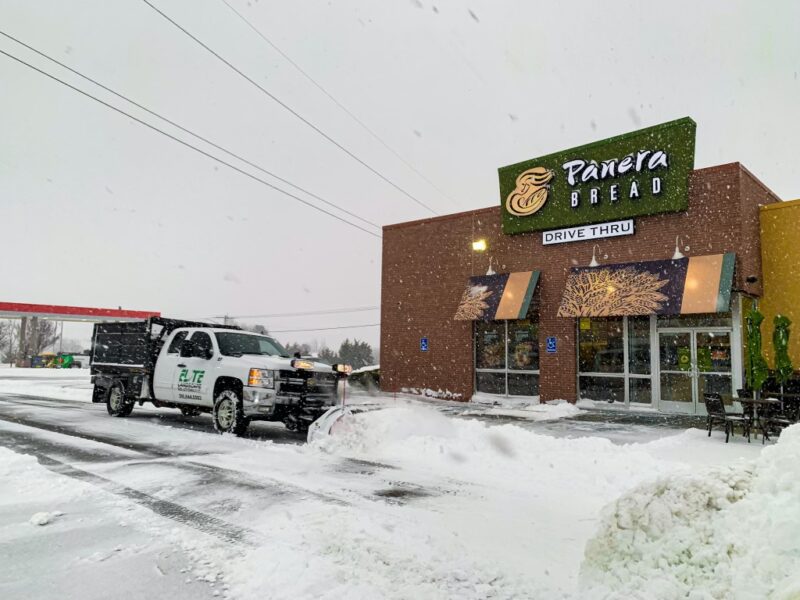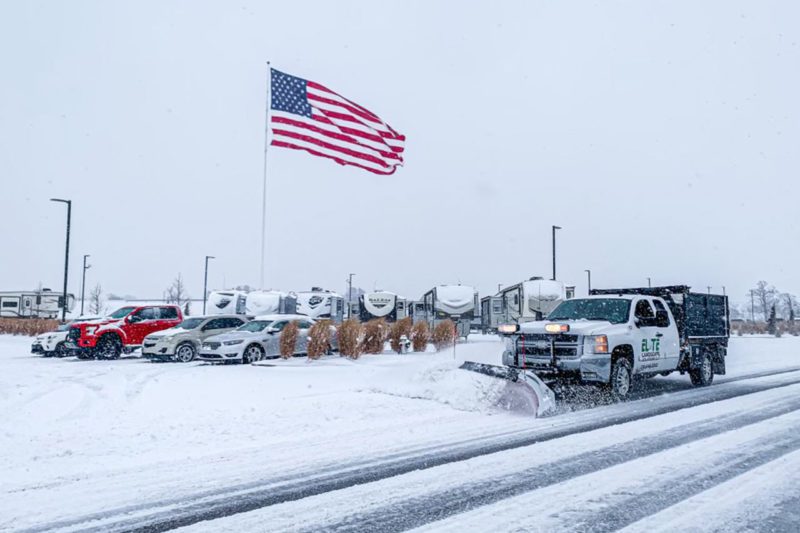 Snow & Ice Removal
Clear Parking Lots
Clear Sidewalks
Plowing Snow
Applying Ice Melt
On-Call Service
Available 24/7
Benefits of Commercial Snow Removal
You can avoid the risk of slip and fall accidents, vehicles getting stuck and car accidents on your property during and after snow storms. Customers will be more likely to visit your store or business if they're able to do so safely. And your employees won't have to worry about navigating the parking lot and getting into the building for work. If you're one of our current landscape maintenance clients, ask about adding commercial snow removal services so you're prepared when winter weather hits.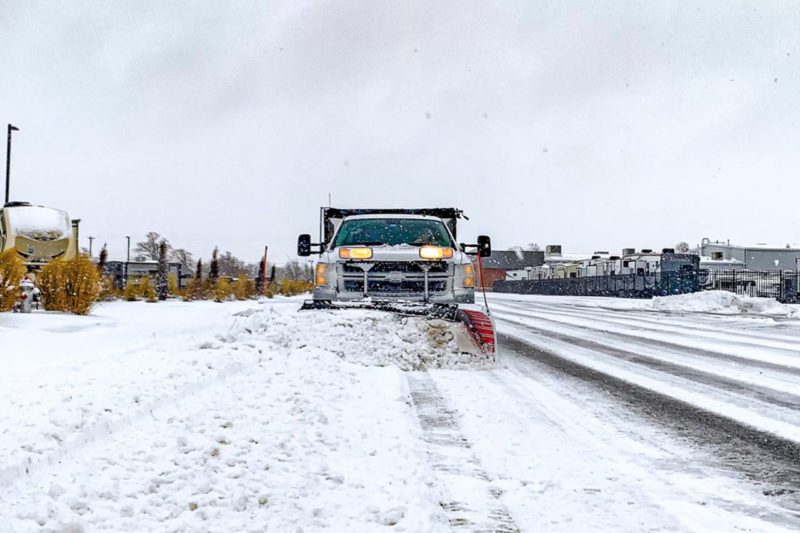 Can you remove the snow from my home's driveway and sidewalk?
Our snow removal services are for commercial properties only.
How much does commercial snow plowing cost?
The cost of commercial snow plowing services depends on the size of your property, the services you need and the amount of snow and ice accumulated. Your commercial property may need to be plowed more than once during a snowstorm, depending on the amount of snow accumulation on your property and the traffic and conditions of your parking lot.
How do I keep people from slipping and falling on my commercial property after snow removal?
nce the snow has been cleared from your parking lot and sidewalks, you may need to put down salt or ice-melt and shovel any additional accumulated snow to prevent ice from forming.