Professional Tree Removal & Trimming
Whether you want to add trees to your property or you need existing ones trimmed or removed, we can help. Elite Landscape Solutions offers professional tree services in Wichita, KS, and neighboring communities. Count on us for safe, efficient tree trimming and removal for your home or business.
Safe Tree Trimming
Low hanging and broken branches can lead to damage to your fence, landscaping, hardscaping and even your home. We'll safely trim and prune the trees on your property to keep them healthy and prevent damage. And if you have broken or hanging tree limbs after a storm, we'll cut them down and remove them.
Tree Trimming
Tree Removal
Stump Removal
Clear Debris
Tree Planting
Tree Pruning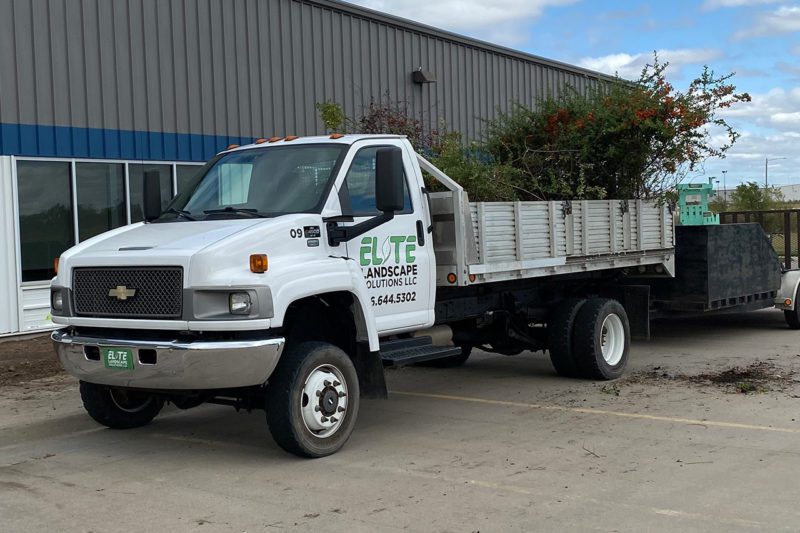 Tree Removal and Debris Cleanup
We offer tree removal services for cases when a tree is dead or needs to be cleared for new landscaping. You can choose to keep the tree stump or have it removed with a stump grinder. After the tree has been removed and the stump ground, we'll haul away the debris for you.
Expert Tree Care
In addition to professional lawn care and maintenance, Elite Landscape Solutions offers expert tree care services. We can make sure your trees receive proper mulch, water and nutrients to help them thrive.
Professional Tree Planting
If you'd like to add trees to your landscape, we can help. Elite Landscape Solutions provides tree planting service that includes helping you select the right type and size of tree for your property. We'll ensure the tree is planted and anchored properly so it can take root and thrive.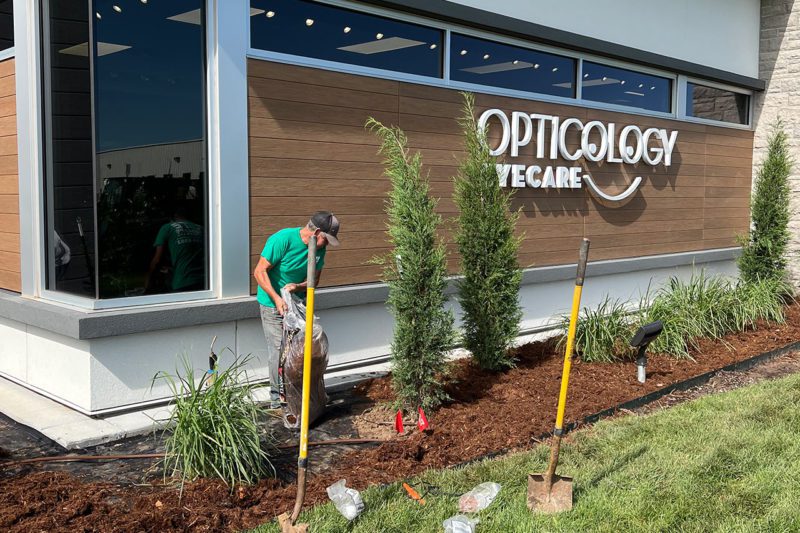 Do dead tree branches need to be removed?
For safety reasons, it's best to remove dead tree limbs. They might seem harmless, but a heavy snowstorm or a round of gusty Kansas winds could bring dead branches crashing down.
How do I tell if my tree is dead?
There are several signs that a tree is dead and not dormant. First, a tree that is dead will not produce any buds and may have sections of missing bark. You can also check the tree's trunk for large cavities where wood is missing. And if there is sawdust at the base of the tree, this is a sign of termites or carpenter ants, which weaken a tree and can cause it to fall. Elite Landscape Solutions can inspect your trees and tell you if they're alive and healthy or if they need to be removed.
Does a dead tree in my yard need to be removed?
Yes. Dead trees can fall over without warning, and when they do, they can bring down power lines or crush people, pets, cars, homes and other property. A dead tree could also be infested with disease or pests that can spread to other trees and plants on your property, killing even more of your landscaping. After a dead tree is removed, the stump should be ground to prevent the dead tree roots from damaging your grass.