Is your lawn looking patchy and thin? Aeration and overseeding in the fall is the secret to a greener, healthier, thicker lawn. This process reduces soil compaction, which will encourage deep root growth and  improve drainage. If you're looking for a trusted landscaping company for aeration and overseeding in Wichita, count on Elite Landscape Solutions. We serve homes and businesses throughout Sedgwick County and the surrounding area.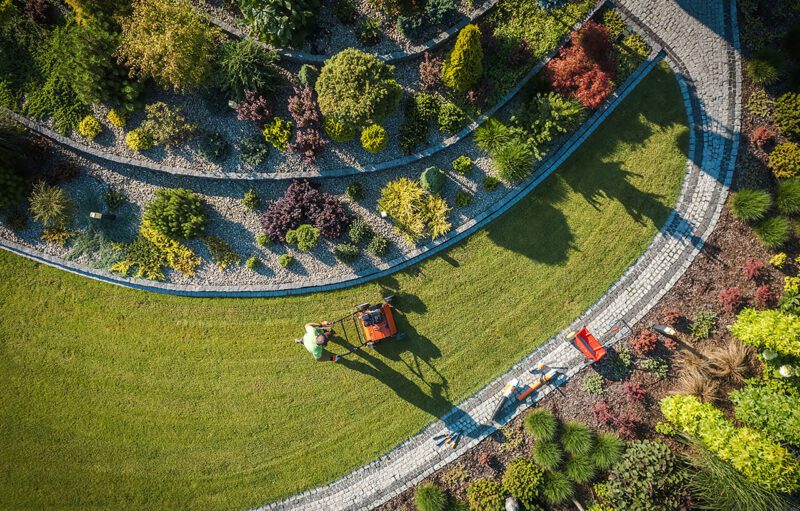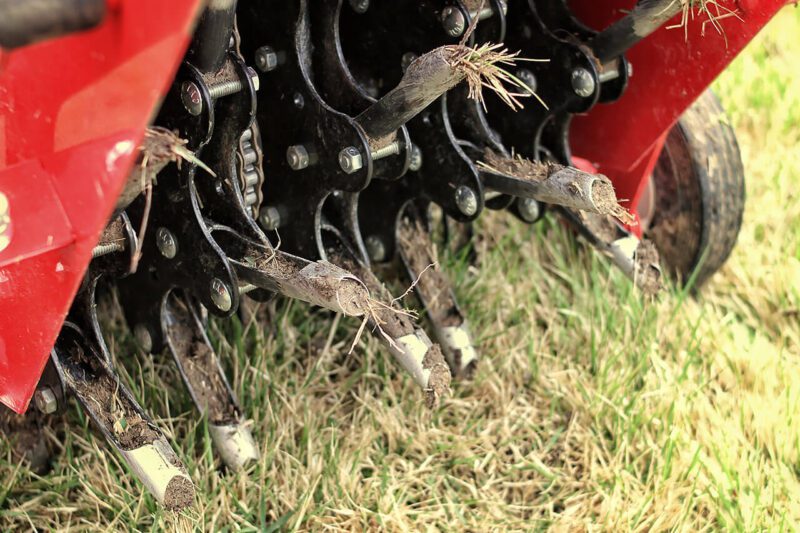 What is Lawn Aeration?
Over time, grass develops a layer of thatch at its base. This layer of dense organic matter blocks water, nutrients and air from getting down into the soil where it can be absorbed by the grass roots. Core aeration removes small plugs of soil to create tiny holes in the yard that allow water and nutrients to reach the grass's roots. Followed by overseeding, your lawn will come back to life with a thick and vibrant appearance.
What is Overseeding?
Overseeding is simply applying grass seed on top of existing grass. This important step fills in bare spots and thickens thin or patchy areas in the lawn. Denser grass doesn't just look better, it also blocks weeds. For best results, overseeding should be done in the fall after aeration. That will allow the seeds to take root and germinate before going dormant for winter. Then, you can enjoy a thicker, healthier lawn in the spring.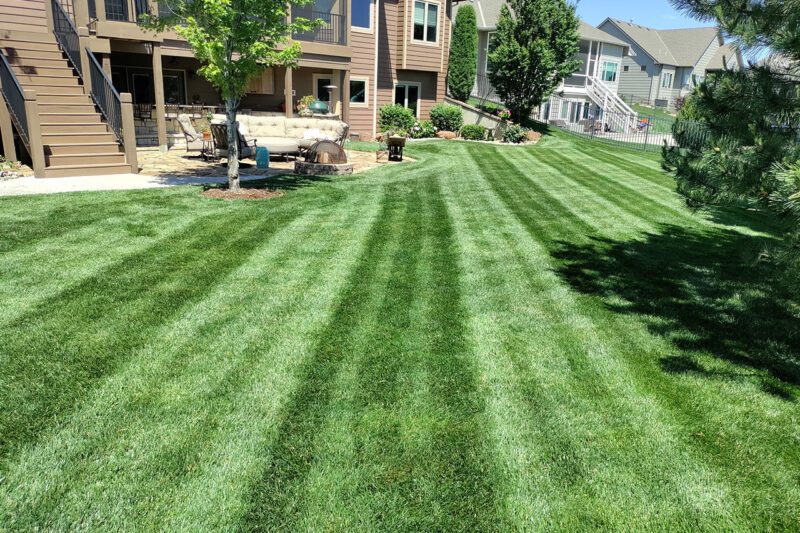 Benefits of Aeration and Overseeding
Strengthens grass roots
Reduces water runoff and puddling
Improves effectiveness of lawn fertilization
Enhances heat and drought stress tolerance
Discourages weeds and disease
Encourages new grass growth in dead spots
Improves resiliency and cushioning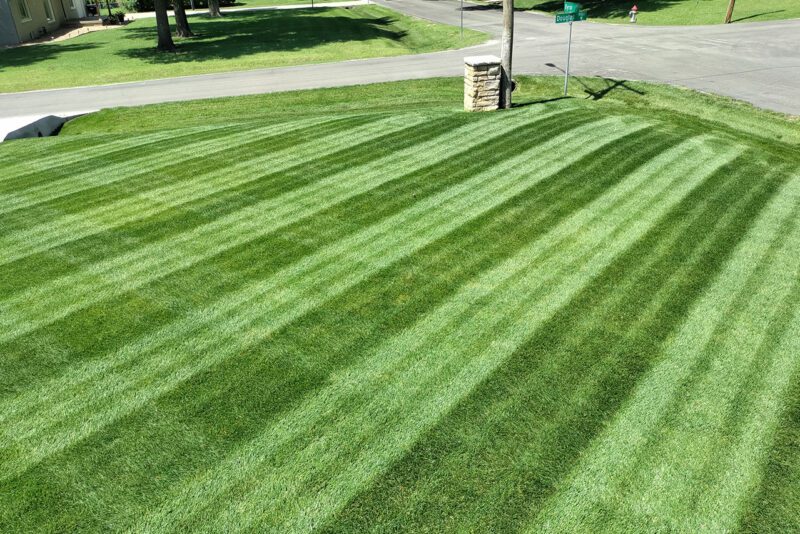 Trusted Lawn Care Company in Wichita
Elite Landscape Solutions is a full-service landscaping company trusted by homeowners and businesses throughout the Wichita area. You can count on us to do a professional job with outstanding communication. We know your time is valuable, so we do what we say we'll do, and we answer the phone when you call us. Schedule your fall aeration and overseeding with us today!
When should you aerate and overseed your lawn?
It's best to wait until temperatures have started to cool so the new grass seed can take root. Here in Kansas, that often means waiting until late September or early October for aeration and overseeding.
Should aeration and overseeding be done at the same time?
Yes. For best results, the new grass seed should be applied immediately after the lawn is aerated. This is the prime time for the new seeds to get deeper into the soil to germinate while the ground is broken up.
Should I pick up plugs after aerating?
No. Aeration plugs are full of nutrients that will feed your new grass seed and your existing grass. The plugs will break up naturally after a week or two. Watering the lawn or a good rainfall will help aeration plugs break down faster.
Should I water my lawn after aeration and overseeding?
Yes. The new grass seed will need water to germinate, so plan to water immediately after aeration and overseeding. If you have a sprinkler system, plan on keeping it on for 3-4 weeks to keep the soil damp until the grass seeds take root. Plan to schedule your aeration and overseeding service well before your sprinkler winterization.
How long does it take to see results from aerating and overseeding?
Within 2-3 weeks after aeration and overseeding, you should see new grass growing and the aeration plugs should be gone or nearly gone.